Innovative Patent Design
When RKD Outdoor & Water Products company invented the `One piece full face "equalization" diving mask for amateur divers, it could not have conceived that the mask would one day be adapted for use in so wide water leisure market in the world.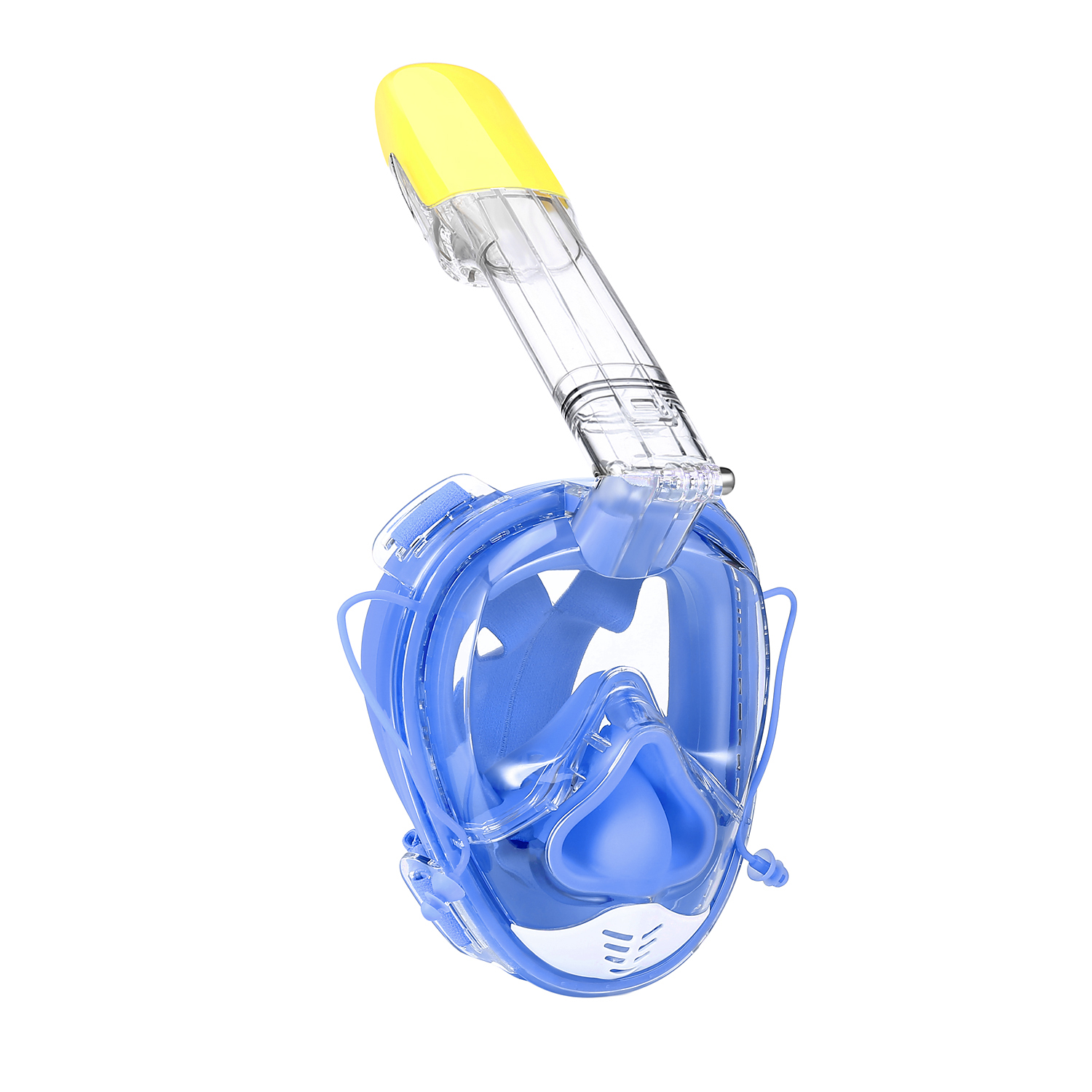 The full-face mask was registered as a patent in US (patent# 10807687) with the purpose to solve the weakness of common products in the market and bring the actual better experience to the amateur divers or even just for water fun.

Full-face diving masks typically suffer some disadvantages, such as unnatural mouth breathing devices that cause difficulty in breathing, fogging on the inside wall of the visor causing poor visibility and inability to speak underwater.

RKD`s diving mask incorporates a snorkel to allow the user to breathe through the nose and mouth in a more natural way, thanks to two inner breath pipes for better air flows: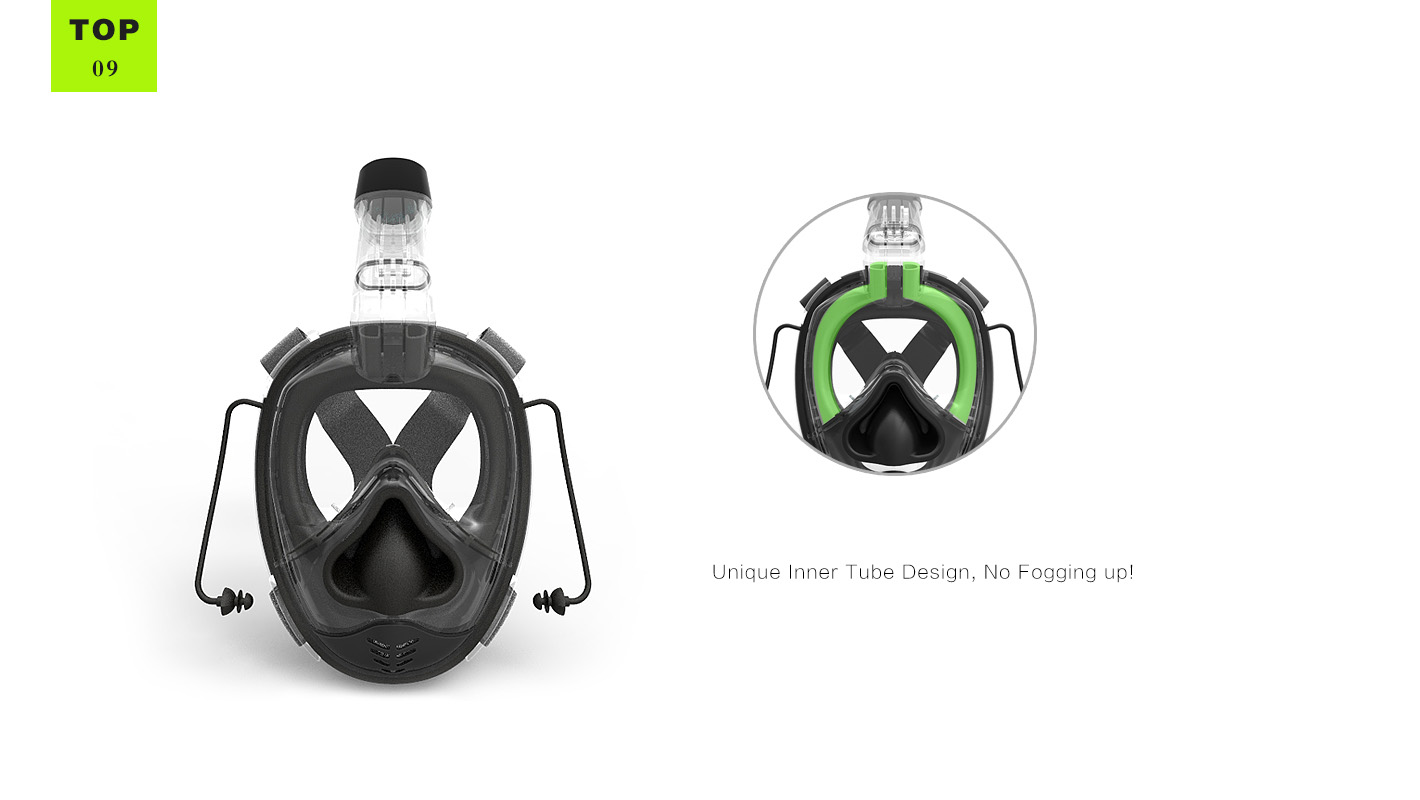 an intake channel for inspired air implanted in the snorkel; and an exhaled air exhaust channel implanted in the rigid frame of the mask.

Due to the demarcation of two separate areas inside the mask, there is no fogging: An upper chamber for the eyes is dedicated to vision and a lower chamber for the nose and mouth is dedicated to breathing. It brings much safety index of CO2 emission. The design also includes a passageway equipped with a non-return valve by 3 floating balls, ensuring the flow of air from the upper chamber to the lower chamber (see patent illustration).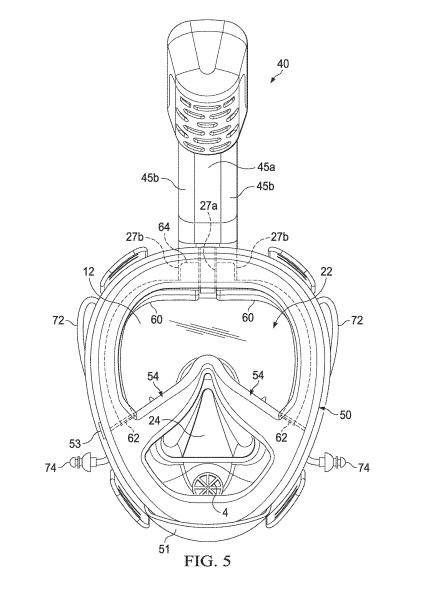 In order to prevent water from entering the snorkel, the snorkel mask is equipped with a mechanism to block the upper part of the snorkel when it is submerged (3 movable floating balls equipped with a sealing device). When the snorkel is submerged, the 3 floating balls moves and the inlet of the snorkel is sealed by the device.
From professional to leisure use
The more demanding market nowadays requires better breathing snorkeling mask, thus RKD`s founder who invented the [equalization" design which is the game changer to the similar products in the market. RKD mask solved the disadvantage of ear pressure by using [soft silicon rubber nose". (see patent illustration).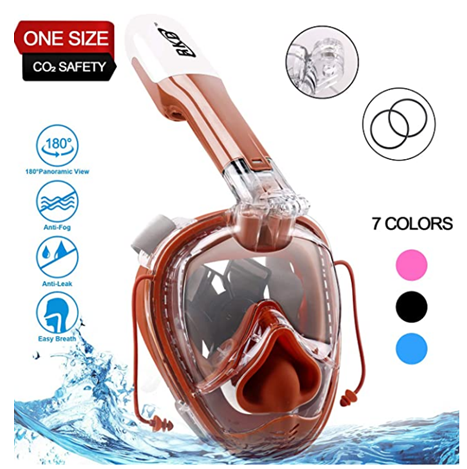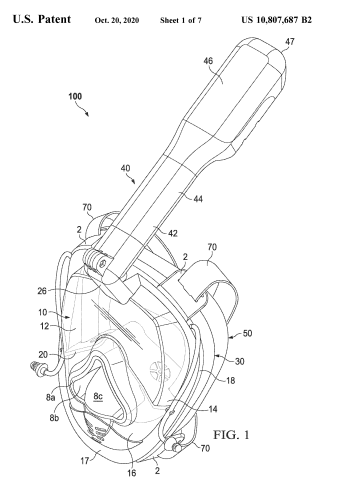 In other words, just pinch your nose position and you balance the ear pressure and relieve the headache caused underwater. Let you gain a deeper and more comfortable snorkeling experience